Apple hides some files and folders to protect the average mac user from deleting important files. Folders like ~/Library are hidden to stop users from moving or removing files that may be important for your applications to run correctly.
Sometimes we want to know what is inside these folders. A power user that understands the consequences may still want to remove files or decide if there are files that are filling up a hard drive that could possibly be deleted.
My advice is "Do not delete these files unless you know what you are doing"
Files that are invisible by default start with "." Example .htaccess. .config .local .ssh 
How to see hidden files in macOS
Its a simple keyboard shortcut that allows you to turn the visibility of these files on or off. 
Command + Shift + . (the period key),
Warning. Deleting or organizing files that you don't recognize will likely break your system. This is why the files are hidden.
My Mac has Multiple Library Folders?
A lot of hidden files are located in a Library folder, which is hidden from view by default.
Just to confuse matters, there is more than one Library folder and not all of them are hidden. 
The hidden library folder is in Users. The Visible Library Folder is under your Macintosh HD/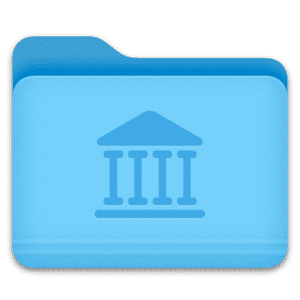 How to find ~/Library
Your User Library folder is hidden in your Home folder. It's referred to as ~/Library. Try this.
Open finder.
Use the shortcut Command + Shift + H . This will open your home folder.
Now type Command + Shift + . to view the hidden files including the hidden Library folder.
Here is another way to find your hidden user library folder. 
Open Finder.
Hold down Alt (Option) and choose Go from the dropdown menu bar at the top of your screen.
You will see the ~/Library folder listed below the Home folder. Click on it to go straight to the folder.
This method only works until the next time you close and reopen the finder. 
I find the easiest way is to toggle hidden files on and off with the keyboard shortcut. 
Command + Shift + .
What's inside the Photos Library.photoslibrary ?
Folders like your photos library have thousands of files inside. Tampering with these files can cause the application to stop functioning.  If you really want to know what is inside this folder. Right-click and select Show Package Contents. 
Now you can see your original files, but don't get excited and start moving things around. Your photos application won't work if you do. 
Make sure you have a backup before you start tinkering with hidden files. Or sorry you may be.
If you are running out of space on your internal hard drive, (Apple always seems to sell devices that have inadequate storage space.) You may want to move some of your home folders to an external drive. This can be tricky but is possible. See my article Moving Home Folders to External Drives on Mac
Book an appointment, If you need help with your Apple computer. We quickly help you solve these problems with remote support while you watch or participate and learn.